Has he lost interest in dating me?
Seeker, Business Owner
(Charlotte, NC)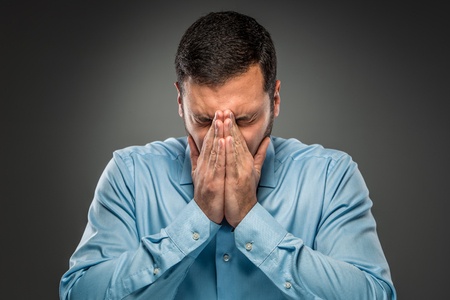 I met a guy through some mutual friends a little over a year ago. The first time we talked on the phone, he invited me to his brother's wedding. I didn't feel comfortable going since we had never met.
We finally met in person a few months later at our friend's wedding rehearsal. We were paired up for the wedding. We talked while we danced at the wedding. After the dance, he came back to the table with me and we talked some more. The entire time we were talking he was either rubbing my arm or my back with his hand. At the end of the night, he hugged me and kissed my cheek. He told me that he would call me to make plans to get together again when he was back in town (he lives about 2 hours away form me).
We went to the movies. I had a good time. As we were leaving the movies, he hugged me again. He asked me to come to his place the following month for his birthday. He said a bunch of his friends would be there for a party. I did not go. I just wasn't comfortable with going to his place since we didn't know each other that well.
We continued to talk on the phone occasionally. He invited me to go to his company Christmas party. This time I accepted. Towards the middle of November, he tried calling me to make sure that I still wanted to go and to let me know for sure what day it was. He couldn't get a hold of me because I had a family emergency. One of my family members had a massive heart attack and was in the hospital in critical condition. I sent him a text to let him know what was happening. He stayed in touch with my best friend to see how I was doing.
I knew that he was coming to town for Thanksgiving to spend the holiday with his family. To my surprise, he showed up at the hospital with flowers. He told me that he had been worried about me and wanted to see if there was anything that he could do. He stayed for a little while. He told me before he left that he would completely understand if. I decided not to go to the party and he would not be mad. I did decide not to go to the party.
He also told me that I could call him anytime day or night if I needed anything or just wanted to talk to someone. I thanked him for coming to see me and for the flowers. I told him that him being there meant a lot to me. I told him that I didn't think that it would be fair to him if I went to the party. I knew that I would feel guilty for leaving my family and wouldn't be good company. I didn't want to ruin the party for him by being distracted and worried about what was going on at home. I just wanted him to have a good time.
Then I didn't hear from him for a while. I thought that I might have made him mad or hurt his feelings. Later when I did hear from him, he told me that he had been trying to give me time and space to deal with things without him "bothering" me. He said he figured if I wanted to talk I would call him. He told me that he knew that I wanted and needed to be with my family and that he wasn't mad. He had really wanted me to go but understood and respected my decision.
We have tried to make plans to get together other times when he is in town but the timing hasn't been good. I recently cancelled some plans with him again. I felt horrible and sent him a text apologizing. I told him that I would completely understand if he was mad or even hated me and didn't want to hear from me again. I know I should have talked to him on the phone. I guess I was just afraid that he was mad and wouldn't want to talk to me. Anyway, I got a reply from him saying that he understood and he was not mad at me at all and that he accepted my apology. He hasn't been calling me as much as he used to.
I guess my question is, has he lost interest in dating me? Could I have ruined my chance with him?
---
Our Dating Advice Answer for You
By: Samantha
Holy cow, this guy likes you sooooo much!
He has tried over and over to get things started with you and either lousy timing or your endless ability to say no to any plans has not stopped him from trying to get into your life. The guy drove to meet you in the hospital with flowers! He never once made you feel guilty for declining just about every offer he has made! He's being incredibly patient with you.
Why?
Because he really wants to go out with you!
Meanwhile, you're feeling guilty that you hurt his feelings when you should feel guilty that you are wearing his crush for you into the ground. You still have a chance, but you are definitely going to have to make a move toward him. Call him right now and make plans to go to wherever he lives and have a fun night with him. It's entirely possible that after this long, you actually could have ruined your chance to be with him. Someone cute who lives in his town (who's not likely to flake on plans) might be trying to romance him as we speak.
But one thing is clear, he has made a serious commitment to try to get to know you. He's not going to bail on all his hard work if there's even a slight chance it might pay off. Don't mess up your chances to be with a really sweet and attentive guy. They are kind of rare lately. Has he lost interest in dating you? Probably not yet, but he's getting very close.
Make your move!!!
---
Want to join in on the conversation or start your own question?
Click here to ask your own question or scroll below to add a comment.