Makeup tips to make you look irresistible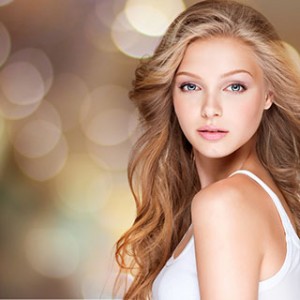 We all want to stay young. Given a chance, none of us would want to age especially physically. While aging is a must for everyone of us, there is something you can change about it- how you age. Some will experience it at a very high rate while others will have it the easier way. To be among the latter, there are a few tricks you need to incorporate into your daily routine that will make you stand out. They include a few lifestyle changes and the way you apply makeup.
For just about ever, people have used makeup to enhance their looks. But what most don't know is that it can help you look younger. Use the tips below to help you look more beautiful and younger:
Cleanse and moisturizer
Before you apply any makeup, ensure that your face is sparkling clean. If you don't do this, then you might as well not apply the makeup. How perfectly it will turn out will be greatly influenced by this step. Use lukewarm water for this. Once you are done, apply a moisturizer when the skin is still moist. This will help the ingredients in the moisturizer to blend in effectively.
Apply a primer
After applying the moisturizer, apply a makeup primer. It will keep your skin moisturized for longer, hide wrinkles and hold all other things in place. After the primer, apply your foundation and all other things. However, ensure all the products blend well with your skin tone.
Lighter colors = youth

Of all the makeup tips you should follow, this one is vital! Nothing screams young like a light color. As you apply makeup, use lighter highlights on the eyelids. When it comes to the lips, you definitely want them to look thick and luscious. To achieve this, first apply a lipstick that is not too dark. A dark color makes the lips appear thin and small. The color you choose should range between Mauve and pink. Afterward, dab some lip gloss at the center of both lips to make the pout fuller and draw more attention to your awesome lips.
Make the best out of your concealer
The reason it's called a concealer is because it helps conceal most of the imperfections we think we have on our skin. As you age, you will need to use it more than ever. It will mainly help around the eye corners and the nose area. These areas tend to darken as time goes by. To counter this, apply a concealer on them. It will help hide dark circles under the eyes and other blemishes. The concealer you go for should match your skin complexion; one that's too light or too dark can make things worse. The best way to know if it's the right one is to take a 'selfie' (a photo that shows mainly the face area) and see how it looks. Look for even tones throughout your face.
Don't forget a blush
A flush of pink on the cheeks makes one's skin look vibrant and fresh. The thing with powder is that it settles into fine lines and highlights all the imperfections in the face. A good blush aims to eliminate this. It also makes the eyes appear clearer. The natural color you get when you blush should be the same color of the makeup blush.
Even out your skin tone
There are many products available on the market that promise to even out your skin tone. While some are mere scams, there are those that work. Go for cream that contains sunscreen, anti-aging vitamins, and hydrating ingredients.
Anti-aging creams
There are many of these on the market today such as the Revaleskin. Whether most of them work remains a question of debate. Most of the anti-aging creams are expensive, and you aren't always guaranteed that they will work. If you want to beat old age the cheaper way, the best thing to do is to eat anti-aging foods and exercise more every day. It is the only way you keep aging at bay.
Conclusion
Evidently, how you apply your makeup can greatly influence your looks. Follow the above makeup tips for a refreshing younger look. Also, incorporate other simple techniques in your routine to slow the aging process. Drink enough water, get enough sleep, apply sunscreen whenever you are outside are some of these techniques. Above all, have a clear mindset. Emotional disruptions such as stress have been shown to accelerate aging.
Author Bio
Adonia Dennis (@adoniadennis), by profession a Health, Beauty and Skin Care adviser. She provides solution related to health and beauty problems. She is an independent researcher who researches for all type of skin related issues. She is a passionate blogger who loves to read lifestyle news and share her views on health, fitness and diet. Visit Adonia on Facebook, Google+, and Pinterest.

---