"My relationship is awful! Got any advice on ending relationships"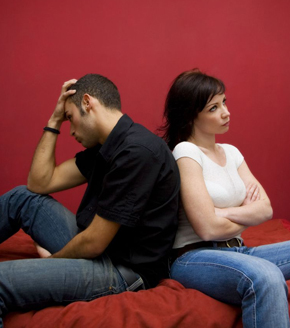 Of course we do!
Ending relationships would be the last thing on your mind if you followed all our advice from the very beginning. Sometimes you just pick a lemon and things don't always happen the way you planned.
So now you feel stuck. You've really put some effort into it this time and you don't want to feel like you've wasted your time. Or maybe, you were hoping things would get better or he would see the errors of his ways. Perhaps one misfortune lead to another and now you're both completely miserable. Sometimes, it was just not meant to be.
Whatever your circumstances are, something is broken and it has you thinking about how to end a relationship. One thing is for certain; ending relationships is a hard (sometimes scary) process.
Maybe you don't want to hurt his feelings or maybe you want to escape without ruining your life. Whatever your reason, it's time to be strong. It's time to make a plan. And it is definitely time to go do it!
The longer you stay in toxic relationships, the harder it is to get out of them. A bad relationship crushes your self-esteem, makes you second guess yourself, and slowly eats away at the rest of your life. Stop being miserable and find out how to move on.
In this section about ending relationships, you will discover:
Getting over a relationship. You finally figured out that you can't stay any longer. You need to start the mental process of preparing yourself to leave.
Identifying your toxic relationship. There are some things you just can't fix. See if your broken relationship falls into this category.
Or perhaps there are trust issues that are keeping you from a great, loving relationship.
How to end a relationship. Learn some ways to make things as easy as possible. Breaking up cleanly and gracefully will make it less painful in the long run.
The No Contact Rule. Find out how something as simple as not talking to him after a breakup will get you everything you want back in ending relationships.
Getting over a breakup. Great tips on how to get your life back on track quickly and how to make sure the breakup sticks.
What to do after a breakup. It's over… now what? Discover the three key ingredients to surviving.
How to stop a breakup. Sometimes, you've got something special that you really want to hold on to. Learn how to keep things going.
Does he want you back? What are his real intentions when he gets back in touch? Is he worth taking back?
Maybe your relationship just ended and you simply need some great advice on healing after a breakup. Find ways to get your life back on track. Ending relationships doesn't have to be the end of the world.
Are you thinking about getting back with your ex? Here are a bunch of questions and some good advice on if you can make things work this time.
What if you've been dumped and want to get your ex back? You have some work to do, but with the help of some brilliant books, you'll have him back in your life in no time.
We want to hear all about YOUR breakup stories! You've been hurt and need to vent or maybe you've finally got up the nerve to leave. Tell us about it! Tell us how you are coping with your breakup.
Ending a relationship is about moving on with your life. If you're miserable in your relationship, then you need to do something now to make yourself happy. Sometimes you'll find that you just need to work things out. When that fails, it's time to move on.